Fit and Healthy You
Your source of information about fitness, healthy living, healthy eating, and natural remedies. A healthy body, a healthy mind, a healthy life, and healthy relationships all start with knowing and being comfortable with YOU The same God who designed our bodies also created the food we need to stay healthy. It is best to eat food that is as close to its natural state as possible. A high-fiber diet, with a variety of fruits and vegetables is best. Be your best, beautiful YOU!
Anger Excitation--sadistic rapist
in Self-help
The final type is also the most dangerous of all the types, so this is an escape or die situation.
Motivation
Sexual gratification from victim's suffering
Control, physical aggression, torture
Often similar victims, reflecting something the rapist wants to destroy
Sexual-aggressive fantasies
To inflict physical and psychological pain on victims – with the goal to kill the victims
The Attack
Method of Approach
· Con
Method of Attack
· Physical force
· Weapons (e.g., rape kit)
· Difficult to predict, but those with a pattern show a 30-day cycle
Behavior
Verbal
· Initially charming and intelligent
· Gains trust through planned con
· Hostile language more than profane language
· Extreme mood swings during encounter, if long encounter
· Demands to be called certain names during attack (usually to establish dominance–submission relationship)
· Asks victim if inflicting pain for self-gratification
· Humiliates through torture; professing victim's meaninglessness
Possible phrases:
"Keep your voice down or I will kill you"
"You're going to earn it you b***h, stop your whining, if you don't shut up I've got a knife"
"Shut up b***h, don't move and it will not hurt"
"Do you like that, b***h?"
Sexual
· Owns extensive pornography collection, typically involving bondage
· Excited by victim's emotional/physical pain
· Rehearses, possibly with compliant victim
· Bondage usage; bizarre ritualistic quality
· Insertion of objects into vagina/penis/anus, often no usage of perpetrator's digit; biting – whatever will cause the most pain
· Rough anal sex followed by oral sex is common
· Records attack – videos, photographs, journals
· Souvenirs of types – panties, jewelry
· Selfish
Physical
· Tie, gag, blindfold – less to control but to terrify
· Brutal and prolonged pain over long period of time
· Fetishes – body parts mutilated (e.g., necrophilia)
· Injury increases with anger
MO
· Lethal
· Organized
· Opportunistic in victim selection
· Authority positions; easily trusted
· Plans all details (con, pick-up, attack in comfort zone, disposal)
· Methodically murdered – highly ritualistic
· Victim type – vulnerable, seducible, nonaggressive, low self-esteem
· Aggression increases with each attack
· Disposes of victim (this is the offender type most likely to hide the victim's body)
Signature
· Special instruments to attack
· Sexual aspect predominant – eroticized sex and violence
· Portrays themselves as caring
· Victim always a stranger
· Long attack, ranging from hours to days
· Rapist often mildly intoxicated during act
Personal Information
· Often will lead a secret life – married, middle-class family man, white-collar occupation, etc.
· Intellectual – some college education
· Drugs/alcohol commonly present
· Often have antisocial personalities
· Aggressive in everyday life (job type, etc.) – often obsessive-compulsive
· More than half were raised in single-parent home
· More than half have divorced parents
· More than were physically abused
· May have been raised in sexually deviant home
Methods of Avoidance
§ Most criminally sophisticated
§ Escape or resistance is generally out of question
§ If tied up, you will have to attempt to match wits with the rapist and attempt to trick him to untie you to have some chance of escape
§ Injury increases with his heightened anger, so you must resist cleverly.
§ If you are lucky enough to not be unconscious from the start, you must attempt anything to try to avoid his anger
§ Murder is generally the end result – you must do what you can to escape somehow. Do not give in.
#####################
Well-known violent criminals who seem to fit this profile:
Ted Bundy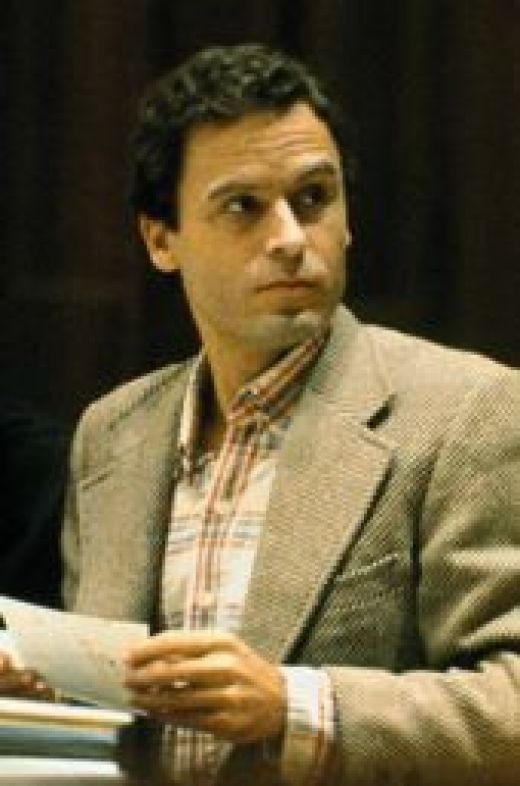 Joran VanDerSloot
Paul Bernardo and Karla Homolka
If you had met any of these people on the street, you probably wouldn't have any reason to be afraid of them, none of them look dangerous. But their crimes are some of the darkest, most twisted imaginable. I read their stories for a paper I wrote in college, titled "Prince Not So Charming" It nearly gave me nightmares. I feel like it was needful to write this series, but I feel dirty just writing this last one. I'm glad to be done with it--I'm going to write about some lighter topics, for the next few posts.
Last modified on