Charlie Peach Blog
Political Views from Charlie!
The 21st Century Lynching of African American Men & the Media's Hidden Agenda
in Politics
It is more than painful to see a woman knocked unconscious and dragged across an elevator floor seemingly lifeless by any man who professes his love for her. It should go without saying that what Ray Rice did inside an Atlantic City Hotel Elevator in February, deserved more than a modicum of criticism and scorn. However, it does not deserve the continued media lynching and propaganda peddling of various feminists groups with their own biased agendas. He shouldn't be the poster-boy, nor the face of domestic violence. As his wife Janay painfully wrote, "THIS IS OUR LIFE! What don't you all get?"
Courtesy of Instagram: Janay Rice
Her heartfelt posting led to even more pain when, instead of people granting her wish for privacy and time for healing, they quickly began to attack her after realizing she wasn't going to aid in their destruction of her husband. What is even more unbelievable is -- why would anyone assume that her already stated opinions of what occurred and her decision to stay, was going to change because America saw the video. After all, she was the video's star player and well aware of its content long before she became a household name. Yes, her husband is a famous athlete but that does not mean that we own his personal life to the degree at which voices have pushed for his continued punishment. If only the same level of outrage was levied against a California Highway Patrolman who was recently caught on video, beating a 51 year old black woman to a pulp. Interestingly, he still has his job.
"The media's the most powerful entity on earth. They have the power to make the innocent guilty and to make the guilty innocent, and that's power. Because they control the minds of the masses." ~Malcolm X
I do not take lightly nor dismiss the pains of domestic violence. Women and men are victims. There are hundreds of stories of many athletes and celebrities who have done far worse than Ray Rice, yet they were allowed to work and live another day. It is against this very disturbing fact that my anger has been levied. As Montel Williams said so profoundly today, Ray Rice is not the first NFL player or athlete to abuse a spouse, girlfriend or a woman in general. There are more examples than time would permit but these come quickly to mind: Ben Roethlisberger, Charlie Sheen, Mel Gibson, Sean Penn, Josh Brolin and even the other very famous elevator scene of Solange Knowles' clear domestic violence against rapper, Jay Z...and the very clear and brutal domestic abuse of Tiger Woods by his wife at the ends of golf club etc -- yet none of these people have been destroyed because of their transgressions.
"Ignorance and prejudice are the handmaidens of propaganda. Our mission, therefore, is to confront ignorance with knowledge, bigotry with tolerance, and isolation with the outstretched hand of generosity. Racism can, will, and must be defeated." ~Kofi Annan
I was absolutely horrified to read someone's tweet on my twitter feed, stating that domestic violence against black women at the hands of black men is far worse than racism. I asked; who are these men that they speak of? Where are they meeting these men? Is it socioeconomics -- class, money? I don't know these men. Thankfully, the men in my life are wonderful; my sons are amazing, raised by an amazing man (Kappa Alpha Psi) and father who taught them to respect women and to never treat any woman any differently than they would want a man to treat their mother/me. With all we've given our sons, our biggest fear is not how they will treat women but how society will treat them, once they leave the comforts of their current home and environments.
Image Courtesy of: Mary Engelbreit
Yes, domestic violence is very real and deserves attention but we can't allow that type of generalization and attacks to be a part of the echo chamber of misinformation and excuses already being used by white America to justify their views of us. Strangely, some of the same women, just a few weeks ago after the tragic murder of Mike Brown; were lamenting tearfully about "The Talk" that all black mothers have to have with their sons. The sheer dichotomy here is sad. On one hand you're saying you fear for your black sons because of the stereotypes of white America. On the other hand, you feed into those same stereotypes by demonizing black men, making them into monsters who are out of control and deserving of police brutality and media scorn. How can you say you're supporting the fights for the Trayvon Martin's and Michael Brown's of the world, who are both dead because of the color of their skin and not the content of their character, but also slander and fuel the mindsets of the many in support of those who've killed them, other black men and women or those who will in the future? It is also very clear, the intended distraction of the media in all of this and the many other made up issues that have occurred over the last month, to extinguish the flames and movement of those in Ferguson and the many Fergusons across America.
Image Courtesy of: OccupyTogether.com
"The Revolution will not be Televised" ~Gil Scott-Heron
There's a quiet storm in America to systematically destroy what drugs, the prison system, educational system and racism hasn't already done to black men. Black men are both effeminized and stereotyped immediately as violent, when it suits the agendas of various groups and the racist American media. How black men have become the flashpoints for all of America's hidden agendas should not go unnoticed. America paints the picture that black men are the arbiter's of all things gay/transgender, violent or destructive. It doesn't take a rocket scientist to see that various groups profit from destroying black men at will. This modern day media lynching is real and it's up to us to recognize it, rather than fuel it. LGBT, NOW, PETA and many others have used the degradation of African American men for profit and gain, while simultaneously destroying the very fabric of the power they fear regarding them.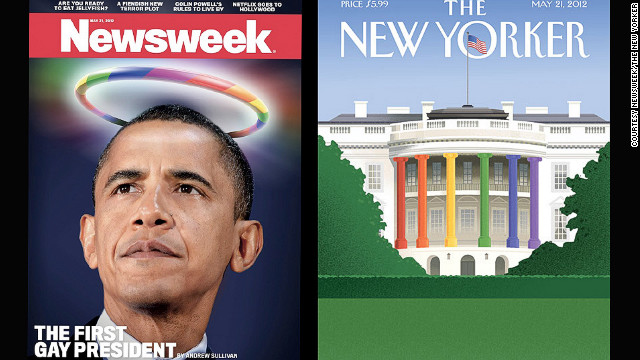 Image Courtesy of: CNN.com
The LGBT community wants to be respected as equal, yet Joan Rivers thought it was funny to degrade and attack; calling the president gay and the first lady transgender. Who was she really mocking, the president and first lady or her real feelings that being either gay or transgender is somehow degrading? The POTUS is a black man, yet he is never measured by his success and that of the many like him (and they are legion) instead, he is the subject of jokes and insults.
The LGBT community rode in on the backs of African Americans & our civil rights movement to promote their agendas but are silent when it comes to issues of race, civil rights and the societal ills of African Americans. It should also be said that the LGBT movement was never meant to include people of color, but only to use them selectively with the likes of Michael Sams and Jason Collins, to promote their agendas. It's no coincidence that these two black men were used as the face of LGBT in sports, as if there are no white gay men in professional sports. The irony of a gay white man (Andy Cohen) profiting from the violence and often, real dysfunctional/destructive lives of women on Bravo TV should give everyone pause. The Real Housewives series should be the real issue for women against domestic violence, the scripted scenes require violence and vulgarity amongst the women of the various shows or they can guarantee they want last another season…the fodder and pressure so real that one woman's husband committed suicide. Or Basketball Wives and the many violent & disturbing catfights by athletes wives, as though that's normal or even real (and trust me, I know personally that it is not). Or Married to Medicine, where professional black doctors or women married to doctors carry on like nothing more than uneducated and classless ghetto hoodrats, literally fighting each other for ratings. Where are the voices of NOW and FEMINISTS around America, when it comes to these atrocities?
Image Courtesy of: US Weekly
Lastly, more evidence of the continued hate and scorn of African Americans (especially our black men) being profitable business within the USA: It's disgusting the amount of money that Donald Sterling and his wife were able to profit, from the sale of a team that wasn't worth a fraction of it. We now have an Atlanta Hawks owner looking to do the same for a team that he's tried to unload for years (his offering of his racist emails wasn't because of conscience or fear but because he was ready to cash in). Take a look at the financial books of PETA during the Michael Vick OVER-explosion & see the millions of dollars they made from his mistake (and continue to). Juxtapose that to the money that's now being made with women's groups and domestic violence groups across the country on the backs of Ray and Janay Rice. We can also add the scorn of baseball legend, Barry Bonds and the sports media's destruction of him because of "alleged" steroid use, not to mention the power of sports media who have refused his deserved space in the Hall of Fame. America does have a problem with domestic violence but its problem with racism is far more reaching in its effects and more dangerous in its delivery, to the future of all African Americans.
Last modified on